Dr. Miller has been in practice since 1999. He graduated from The National College of Chiropractic, now known as National University of Health Sciences, with a Bachelors in Science and a Doctorate in Chiropractic. He taught Anatomy and Physiology at Lewis University and Joliet Junior college.
He specializes in Functional Neurology and Applied Kinesiology as part of his Chiropractic treatments, but his knowledge of many other Chiropractic techniques, Physical therapies, and the Cold Laser treatments, sets him apart from other Chiropractors.
He is certified in Brimhall techniques, the six steps of wellness. He also is a licensed Acupuncturist ( LAc) and Reiki Master /Teacher, (RMT). He is a Nutrition and Weight Loss Specialist and prescribes only organically grown, formulated supplements.
Dr. Miller and his staff know, that our health is more than the absence of disease, its a total state of physical, spiritual and emotional well being. The answer to "how do you live a healthy life in an unhealthy world" is the Six Steps to Wellness. This comprehensive program - the result of
thirty five years of intensive research is - your key to better health.

Rose Miller, L.M.T. , RMT, E-RYT, YACEPRose, our Team Leader, Massage Therapist ( and Dr. Millers wife) is licensed in Illinois. Her training has gone above and beyond most Massage Therapists.
Rose opened Rose Fitness in 1992. In 1996 it became Rose Fitness & Wellness. In 1999 Dr. Miller and Rose opened Rose Fitness & Wellness, Inc.
She has taught, Dance and Step Aerobics,Yoga at (Bolingbrook Park District, Lemont Park District, Lockport Park District, and Hot Yoga Naperville), Maternity and Infant Massage at National University of Health Sciences, she has many certifications and has taken seminars on Nutrition, Bodywork, Balancing hormones, Kinesiology, as well as Sports Massage, Swedish Massage, Myofascial Release, Cranial Sacral Therapy, Medical Massage, Lymphatic Drainage and Reflexology, BBL & Post Liposuction Massage and Uterine/Abdominal Lift Massage.
She is a Reiki Master/Teacher ( RMT) and a Certified Yoga instructor( E-RYT) in Hatha, Ashtanga, Vinyasa and B.K.S. Iyengar Method
She currently teaches Body Flex Ashtanga, Vinyasa Yoga as well as Hot Yoga, Restorative / Yin Yoga classes and is registered with the AYA, ABMP, NAMESTE , Yoga Alliance.
"My core belief, and this is from what I have seen in my years of practice, is by taking care of your body, mind and spirit, you will be able to make smart choices so you can live a happy, healthy and balanced life. I believe everyone can attain this." Rose Miller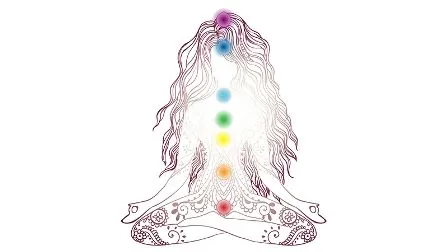 ---